Welcome to the YA Scavenger Hunt! Look for clues, add them up, and you can enter for our prize--one lucky winner will receive
one signed book from each author on the hunt in my team
!
But play fast: this contest (and all the exclusive bonus material) will only be online for 72 hours!
Go to the YA Scavenger Hunt page to find out all about the hunt.
There are SIX contests going on simultaneously, and you can enter one or all! I am a part of the
TEAL TEAM
--but there is also a
gold
team, a
green

t
eam, an
orange
team, a
red
team, a
pink
team, a
purple
team and a
silver
team for a chance to win a whole different set of signed books!
If you'd like to find out more about the hunt, see links to all the authors participating, and see the full list of prizes up for grabs, go to
the YA Scavenger Hunt page
.
BASICALLY...
Somewhere below I've hidden a (prime) number. Collect the unique number of each of the authors on the
teal team
, and then add them up (don't worry, you can use a calculator!).
Rules:
Open internationally, anyone below the age of 18 should have a parent or guardian's permission to enter. To be eligible for the grand prize, you must submit the completed entry form by
April 3rd
at noon Pacific Time. Entries sent without the correct number or without contact information will not be considered.
And now...to the authors!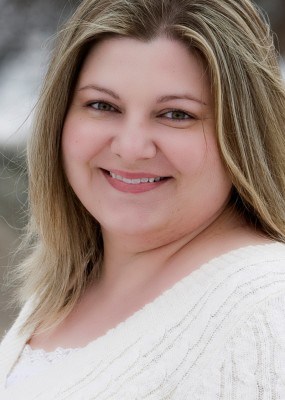 Today I am hosting
Tera Lynn Childs
on my website for the YA Scavenger Hunt!
Tera Lynn Childs is the RITA-award-winning young adult author of the mythology-based Oh. My. Gods. series, the Forgive My Fins mermaid romance series, the kick-butt monster-hunting Sweet Venom trilogy, and the Darkly Fae series. She also writes the City Chicks sweet chick lit romance series and is co-writing the Hero Agenda series with Tracy Deebs. Tera lives nowhere in particular and spends her time writing wherever she can find a comfy chair and a steady stream of caffeinated beverages. Unlike Sloane, TLC has lived like
37
different places (including one foreign country) and is always on the lookout for her next move.
And her YA Scavenger Hunt book is...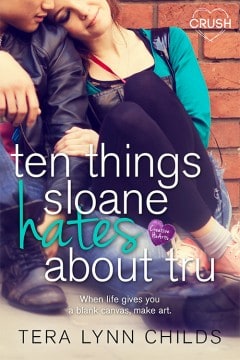 When life gives you a blank canvas, make art.

Sloane Whitaker hates everything about moving to Texas. She hates leaving behind her friends and half her family in New York, starting over senior year at Austin's NextGen Academy, and having to say she lives in Texas. Most of all, she hates that it's all her fault. If she wants to earn her way back to the Big Apple, she has to prove she can still be the perfect daughter.

Which means no vandalism art, no trouble at school, and absolutely no Tru Dorsey, her serial screw-up neighbor, who loves nothing more than pushing her buttons.

But from the moment he vaults onto the roof outside her bedroom, there is something about him that makes her want to break every rule. Suddenly it's not the ten things she hates about Tru that are at the top of her list. It's the ten reasons she doesn't want to be without him.
Find out more information by checking out the author
website or find more about the

her

book here!
And now, bonusy bonus bonus book materials time!
In
Ten Things Sloane Hates About Tru,
Sloane Whitaker has been forced from her native New York City, doomed to spend at least part of her senior year (as little as possible) in Austin, Texas. To keep herself sane for the duration of her exile, she spends a lot of time listening to music that makes her think of her favorite city. Here are her top twelve songs about New York.
And don't forget to enter the contest for a chance to win a ton of signed books by me, Tera, and more! Add up all the favorite numbers of the authors on the
teal team
and you'll have all the secret code to enter for the grand prize!
CONTINUE THE HUNT
To keep going on your quest, you need to check out the next author!
Hop on over to
Sharon Biggs Waller
here!